Are you ready to take your business to the next level? If so, then it's time to get into affiliate marketing.
With an affiliate network, you can reach out to other businesses and form relationships that will help you boost your sales and visibility. But before you take the plunge, there are a few things you should consider when choosing an affiliate marketing network. Let's take a look at how to select the perfect partner for your business.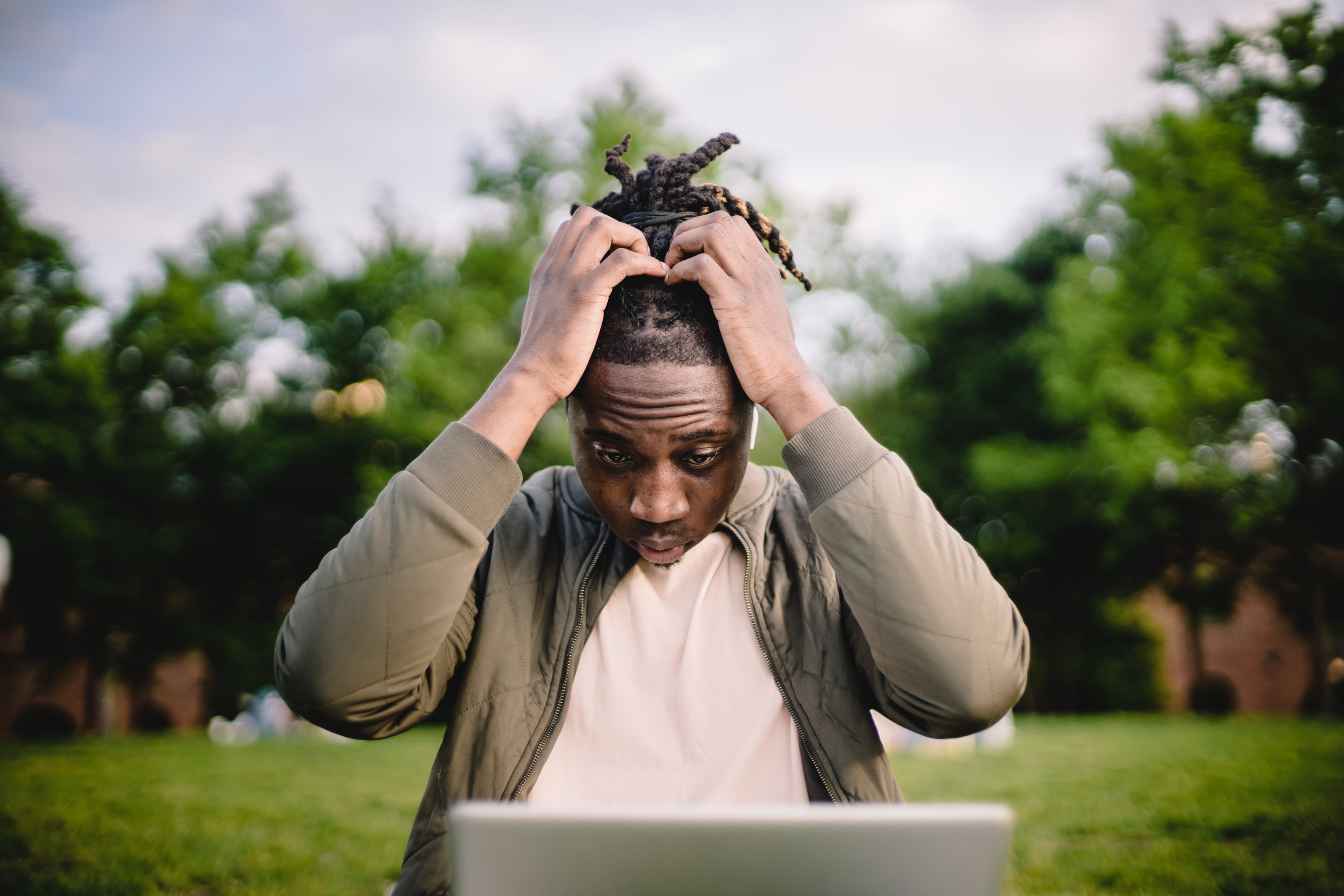 Choose Your Niche Carefully
The first step in selecting an affiliate marketing network is to determine what niche you want to focus on.
Depending on the type of products or services that you offer, there may be certain networks that specialize in those areas. For example, if you sell beauty products, there are networks that are specifically geared toward beauty-related businesses.
By taking the time to research different networks and determine which ones align with your interests, you'll be able to find one that works best for your business.
Understand the Terms & Conditions
Once you have narrowed down your list of potential networks, it's time to start looking at their terms and conditions.
Although some may seem relatively straightforward, others may have hidden clauses or restrictions that could affect how much money you make from each sale.
Make sure that any network you choose has policies in place that protect both parties involved in the transaction—you and the customer—so that everyone is happy in the end.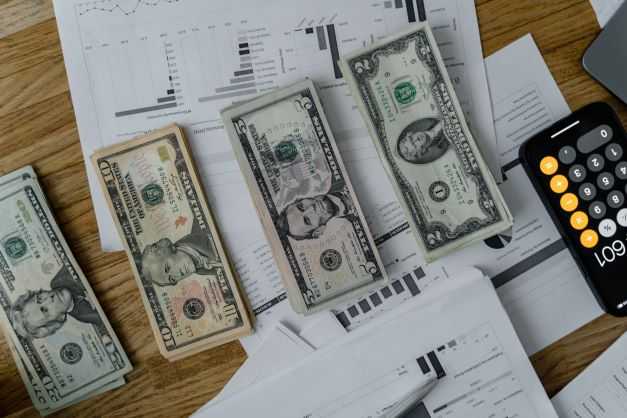 Evaluate Payout Rates
Another important factor when choosing an affiliate marketing network is evaluating their payout rates. Different networks will offer different rates based on various factors such as product type or geographic location.
Make sure that any network you choose offers generous commissions so that you can maximize your profits while still providing quality service to customers.
Additionally, keep an eye out for additional incentives such as bonuses or rewards programs; these can help make partnering with a particular network even more profitable in the long run!
Other Items to Pay Attention To When Selecting Affiliate Programs
Dedicated affiliate manager
How is their customer support
Payment schedule, such as 1st and 15th
Digital products
Physical products
Wide range of products
Reporting tools
Cookie duration
Is it a reliable affiliate program
Advertising requirements or limitations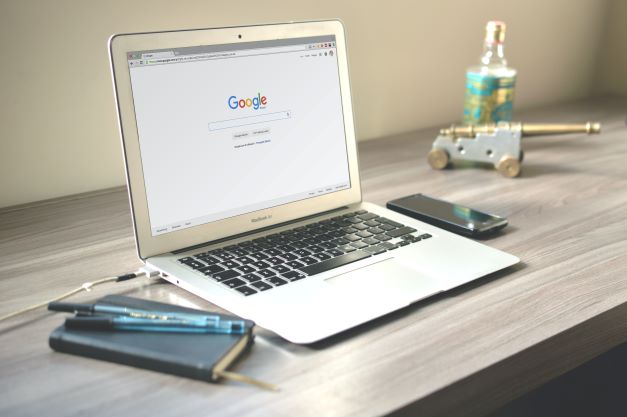 Top Affiliate Networks
Affiliate marketing is an effective way to increase your website's revenue.
One of the most important considerations when setting up an affiliate program is the network you'll be using to manage it.
To help, here are some of the best affiliate marketing networks to join: ShareASale, CJ Affiliate, AvantLink, Rakuten Marketing, Clickbank, Amazon Associates, eBay Partner Network, Flex Offers, and the Wallmart Affiliate Program. Each of these networks offers its own set of features that can help a business maximize its affiliate performance; so choose one that best fits your needs and start boosting your bottom line today!
ShareASale
ShareASale is an affiliate marketing network that helps businesses find the right affiliate partners.
The platform offers a suite of tools – from affiliate link tracking to payment management solutions – that make it easy to manage affiliate programs and increase the visibility of affiliate marketers.
With ShareASale, businesses can create campaigns customized to their needs and budget, while affiliate marketers get access to discounts, promotions, bonuses, and other resources that help them grow their business.
All this adds up to better profits for both businesses and affiliate marketers. Plus, ShareASale's friendly customer care team makes every experience with the platform helpful and enjoyable!
CJ Affiliate
CJ Affiliate, formerly Commission Junction, is an affiliate network that connects great digital brands with take-charge individuals who can help market their products.
These affiliate partners act like virtual salespeople, earning commissions from their referrals to the brands.
CJ Affiliate even helps affiliate partners find potential customers by researching where and how to advertise.
With powerful technology and a savvy team dedicated to success, affiliate marketing just got a lot easier with CJ now on your side!
AvantLink
AvantLink is one of the leading affiliate networks that provide people with a range of affiliate programs to join and promote.
This can be helpful for businesses and individuals alike who wish to increase their reach online but do not have the time to build a complex affiliate network from scratch.
On top of providing these affiliate programs, AvantLink also offers educational content and support services so that businesses and individuals can maximize their success when advertising through affiliate networks.
With all of these great features, it's no wonder AvantLink has become such a popular resource for those looking to grow their presence online.
Rakuten Marketing
Rakuten Marketing provides affiliate networks and affiliate program options to help you make money.
To do this, they offer a huge variety of promotional techniques, affiliate tools, and products from demographic-specific merchants and retailers.
All these resources give affiliate marketers the opportunity to reach and engage with a wide audience. Additionally, Rakuten Marketing also offers analytics for affiliate partners to track their performance, rewarding successful campaigns with increased commissions.
With the help of Rakuten Marketing, anyone can become an affiliate marketer for an unbeatable commission rate.
Clickbank
If you're looking for a way to make money online, then taking advantage of Clickbank products and services may be exactly what you need.
As one of the largest digital marketing platforms out there, Clickbank provides affiliates with the opportunity to promote products and services all across the web.
From setting up affiliate links, reviewing products, and creating content to boost visibility, Clickbank can help you become a successful digital marketer in no time! So take a leap into the world of digital marketing today – who knows, you may even become a master money-maker with Clickbank!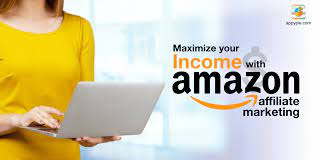 Amazon Associates
Making money with Amazon Associates is one of the best ways to do affiliate marketing.
To start, sign up for the program and promote special products that are on the Amazon marketplace.
The cookie duration is short, only 24 hours, but you can promote their products and earn commissions when customers purchase products that you don't even promote!
Additionally, look around for tips and tricks from other Associates because sometimes it's the little things that make all the difference.
With some effort and dedication, you could master this type of affiliate marketing in no time!
eBay Partner Network
If e-commerce is something you want to jump into and you're looking for a way to make money, the eBay Partner Network might be just what you need.
Not only can it help get you off the ground financially, it's also fairly easy to join!
All you have to do is register a free account, link it up with e-commerce merchants that are already established, and then promote their products or services on your own platform.
What's even better is that based on the amount of traffic and referrals you generate, eBay will reward you for bringing them business. So why wait?
Start monetizing with eBay today and unlock potential earnings like never before.
Flex Offers
Making money with Flex Offers is a great way to passive income.
As a marketing affiliate, you can become part of the referral program by signing up for affiliate offers from partner publishers.
This means you have the option to select from a variety of opportunities and choose something that matches your marketing skills and interests.
You'll get rewarded for providing quality marketing services, making this an easy and enjoyable way to earn some extra cash.
Plus, as a Flex Offers marketing affiliate, you never need to worry about managing delivery fulfillment or interacting with customers directly; your job is just to get the word out!
So what are you waiting for? Start leveraging Flex Offers' huge range of marketing opportunities today!

Wallmart Affiliate Program
Making money with Walmart's Affiliate Program is easier than you think.
All you need to do is join the program and place Walmart brands and products on your promotional site.
With brands from Home Depot, Apple, Nike, Microsoft, and hundreds more brands available to promote, there's something for everyone.
The minimum payout is just $10 earned in a month, so it won't be hard to make that relatively quickly. Once you hit $10 in a month, you can withdraw your earnings through PayPal or direct deposit.
Using the intuitive affiliate dashboard makes it easy to manage payments and view analytics so you're always up-to-date on how well your big brands are selling. See why thousands of everyday folks already trust Walmart's Affiliate Program.
When I tried to sign up for Walmart, I was denied since I am already an Amazon Associate. At that time you could only sign up for one or the other. Not sure if anything has changed.
Affiliate Marketing Resources
Google Ads
If you're looking for a way to make more money, consider investing in affiliate marketing with Google Ads. This is an excellent resource to use.
Affiliate marketing is one of the largest and most successful forms of digital marketing, allowing you to monetize your marketing efforts by promoting products or services from other businesses while earning a commission.
It's easy to get started – setting up campaigns via Google Ads can take minutes, allowing you to start making money within the same day!
With increased traffic on your website and targeted adverts that are tailored to relevant audiences, affiliate marketing with Google Ads is one of the best ways to make money.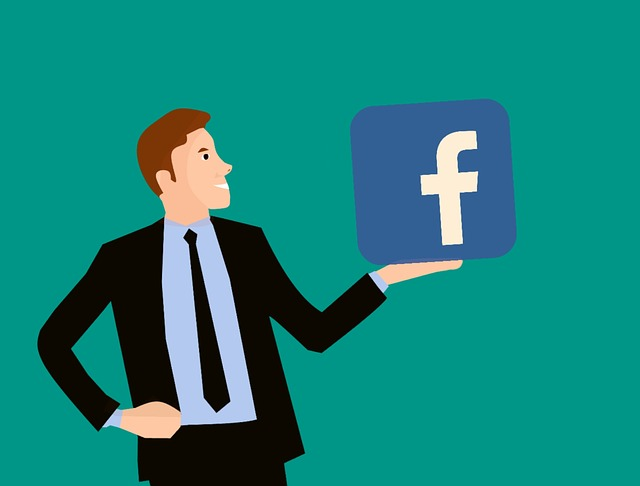 Facebook
Everyone wants to make money, and affiliate marketing through Facebook can be a great way to do just that.
Affiliate marketing programs allow you to take advantage of the huge audience of people who use the platform every day.
You can promote physical products, digital products, or a combination of both, and if done right it can be a worthwhile source of supplemental income.
With affiliate marketing and Facebook working together, you'll find that it's not only feasible to make money but also pretty straightforward too.
All you need is some dedication, good connections, and the ability to market anything on the world's biggest social media network.
Youtube
Making money through affiliate marketing using YouTube sounds like a dream come true!
To start, you first need to select an affiliate platform and join any affiliate programs you want to promote. Once that's done, the sky (or should we say YouTube) is your limit.
You can create videos, include affiliate links in the video description, and have fun and get paid to share products or services you truly believe in with your audience.
As long as you are consistent in adding value before pushing affiliate offers, and you make sure not to overestimate yourself too much – there's lots of potentials when it comes to affiliate marketing with YouTube.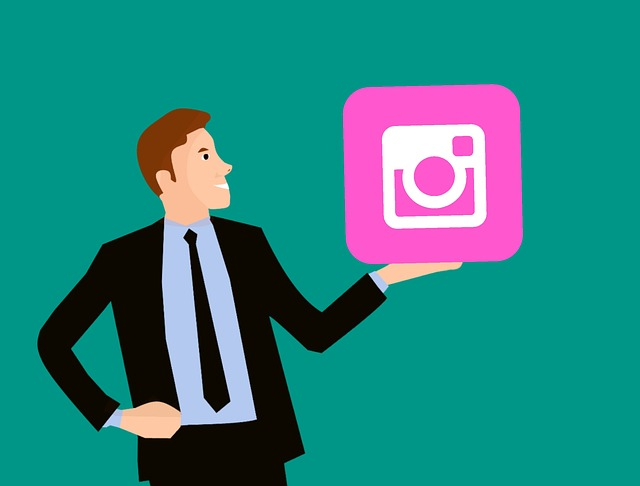 Instagram
So, you want to make money with affiliate marketing on Instagram? Fortunately, it's easier than ever!
All you need is to join affiliate networks offering a wide range of products.
Once you've set up your affiliate account and chosen a product to promote, the next step is to use social media platforms like Instagram as a powerful marketing channel.
Just post engaging content to your profile and include affiliate links – when people buy the product, you get paid!
So, don't wait any longer – give affiliate marketing on Instagram a try and boost your financial situation without breaking much sweat!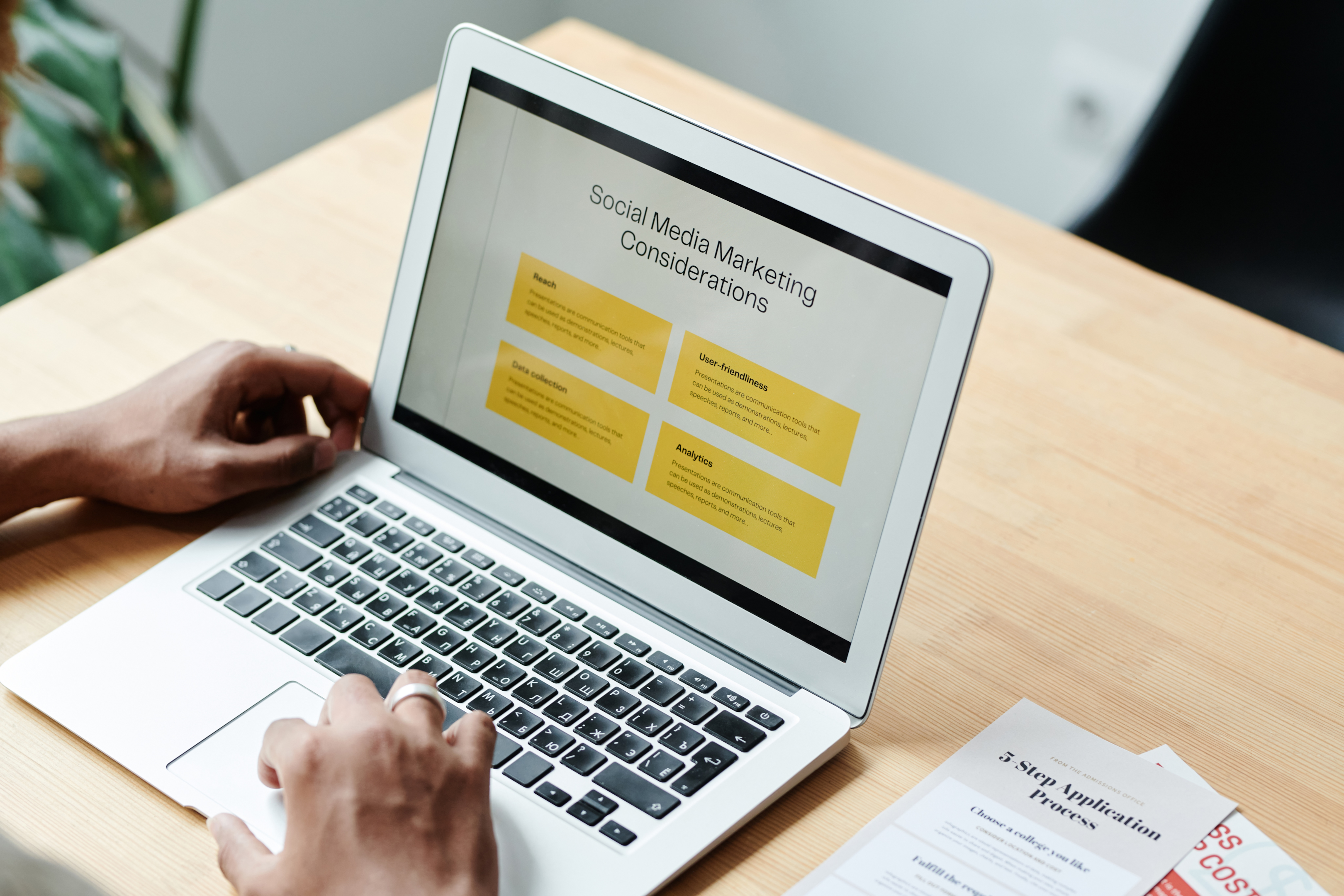 Other Social Media Channels
Although it can seem like everyone these days is minting money through social media, don't be fooled.
Making a living from sharing selfies and engaging with your followers takes a lot of hard work!
Nonetheless, earning money using social media is definitely possible.
The best way to get started is to research the best affiliate products based on the subject matter you're passionate about. Then join an affiliate network such as Amazon Associates.
With time, you can build up a passive income stream that may eventually help you achieve financial freedom.
You may even want to think about launching your own e-commerce site – selling everything from clothing or jewelry designs to digital downloads such as PDFs and courses.
Ready to get creative? Take the bull by the horn and start monetizing with social media today!
Final Thoughts
Finding an affiliate marketing network doesn't have to be overwhelming if you know what steps to take!
Researching different niches and understanding terms & conditions is key to finding a great match for your business goals – not just now but also in years ahead!
Evaluating payout rates helps ensure both parties get fair compensation for products/services sold through affiliates as well as potential discounts or rewards programs provided by certain networks – all creating greater profitability over time!
So don't wait any longer – start researching today and find the perfect affiliate marketing network for your business!
Other Articles to Read
How Does Wealthy Affiliate Really Work?
Is Affiliate Marketing Worth it?
How to Turn Your Love of Shopping Into a Money-Making Machine