Affiliate marketing is a great way to start monetizing your website or blog. At its most basic, it's simply referring customers to another company and earning money for each successful referral (aka an "affiliate commission").
It's a win-win situation: the customer gets a good deal and you get paid! Affiliates don't have to worry about creating products, delivering goods, or dealing with customer service – all those tasks are taken care of by the company they're promoting.
All you have to do is bring in new business and reap the rewards! So why not give affiliate marketing a try? You could be making extra cash before you know it.
It takes just a few minutes to sign up and you could be well on your way to making money with affiliate marketing.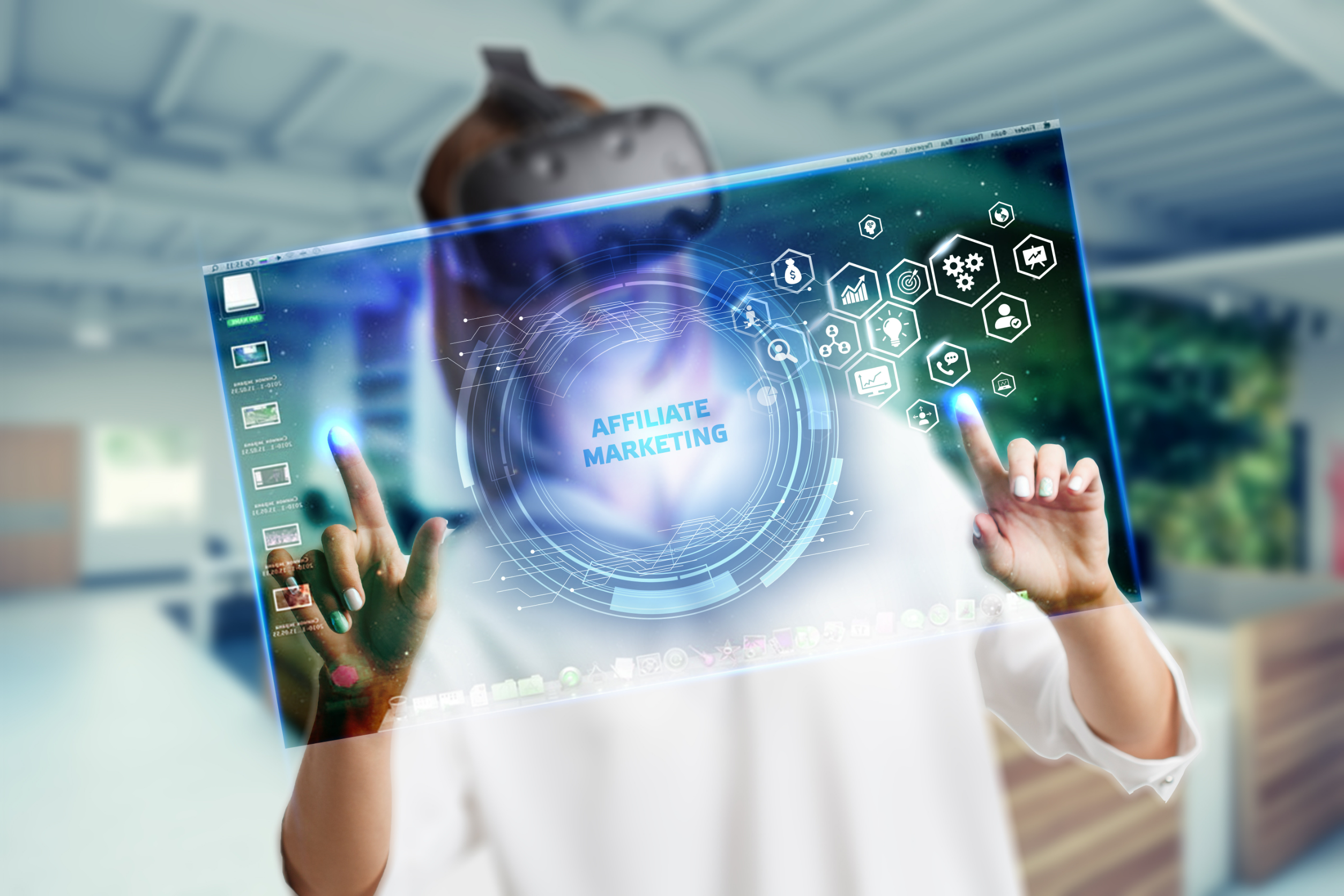 Affiliate Marketing Strategy
Affiliate marketing is a great way to make money online. It's a performance-based system where businesses reward affiliates for referring customers and website visitors.
Affiliates earn commissions when customers purchase the product or service they're promoting. This type of marketing has been around for quite some time; however, it has become increasingly popular with internet marketers over the last few years.
With affiliate marketing, businesses get access to high-quality leads at no additional costs while affiliates can generate income from home without having to worry about managing customer relationships or handling products themselves. All in all, affiliate marketing is one of the best ways to monetize your website, blog, or social media channels!
The key to a successful affiliate marketer finds the right products to promote. You want to make sure that the products you choose are relevant to your audience and offer something of value.
Researching different affiliate marketing programs can help you find the ones that best fit your needs and give you an edge over the competition.
Additionally, consider offering exclusive bonuses or discounts for customers who buy through your links – these incentives help encourage more people to click on your link versus someone else's. Once you have selected a few good affiliate programs, it's time to start promoting them!
Creating content around the products is a great way to attract customers and generate leads.
Try creating helpful blog posts, product reviews, tutorials, or "how-to" videos featuring the products or services you're promoting.
You can also promote your affiliate links on social media and in email newsletters to get more people to click through.
With the right content, creative advertising strategies, and diligent tracking of clicks, you'll be well on your way to making money with affiliate marketing!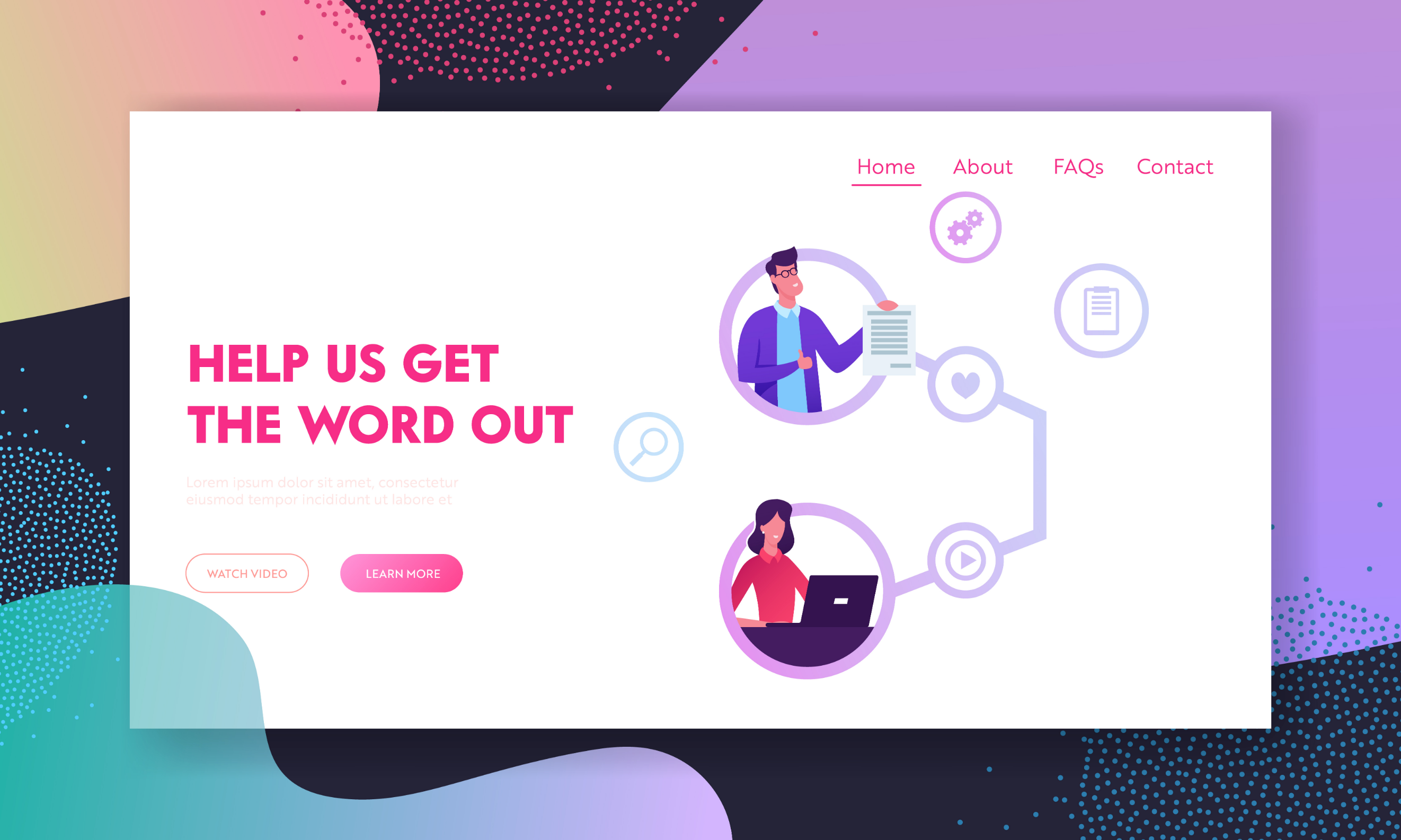 What is an Affiliate Program
Affiliate programs are an excellent way to monetize your website. In affiliate marketing, you essentially become a partner of a company by endorsing its products and services on your site.
When users visit your site and make purchases through a tracking link provided by the affiliate program, YOU earn affiliate commissions!
It's a fabulous way to generate passive income as affiliate networks allow you to tailor their product offerings to fit your target audience.
Affiliate marketing really works – all it takes is some creativity and dedication, then watch the affiliate magic happen!
Best Affiliate Marketing Products to Promote
Finding new affiliate marketing products to promote can be a daunting task.
There is no one-size-fits-all answer, and the success of your campaign often depends on choosing the right product for your target audience.
The best way to find new products to promote is to start conversations with niche influencers, read product review blogs, and test new products yourself.
Doing so will help you identify new customers who are eager to know about the latest offerings in your niche.
With some insider knowledge and hard work, you'll eventually find the perfect product for you and your new customers!
Join An Affiliate Marketing Network
If you're ready to take your affiliate marketing game to the next level, join an affiliate network!
An affiliate network is a platform that connects publishers (affiliates) with merchants who are looking for help in promoting their products or services. In exchange for bringing sales and leads to the merchant, affiliates earn commissions.
It's a great way to make money online – all you need is a platform like an affiliate network and some creativity!
With the right strategy, there's no telling how far you can go. Ready to get started? Join an affiliate network today!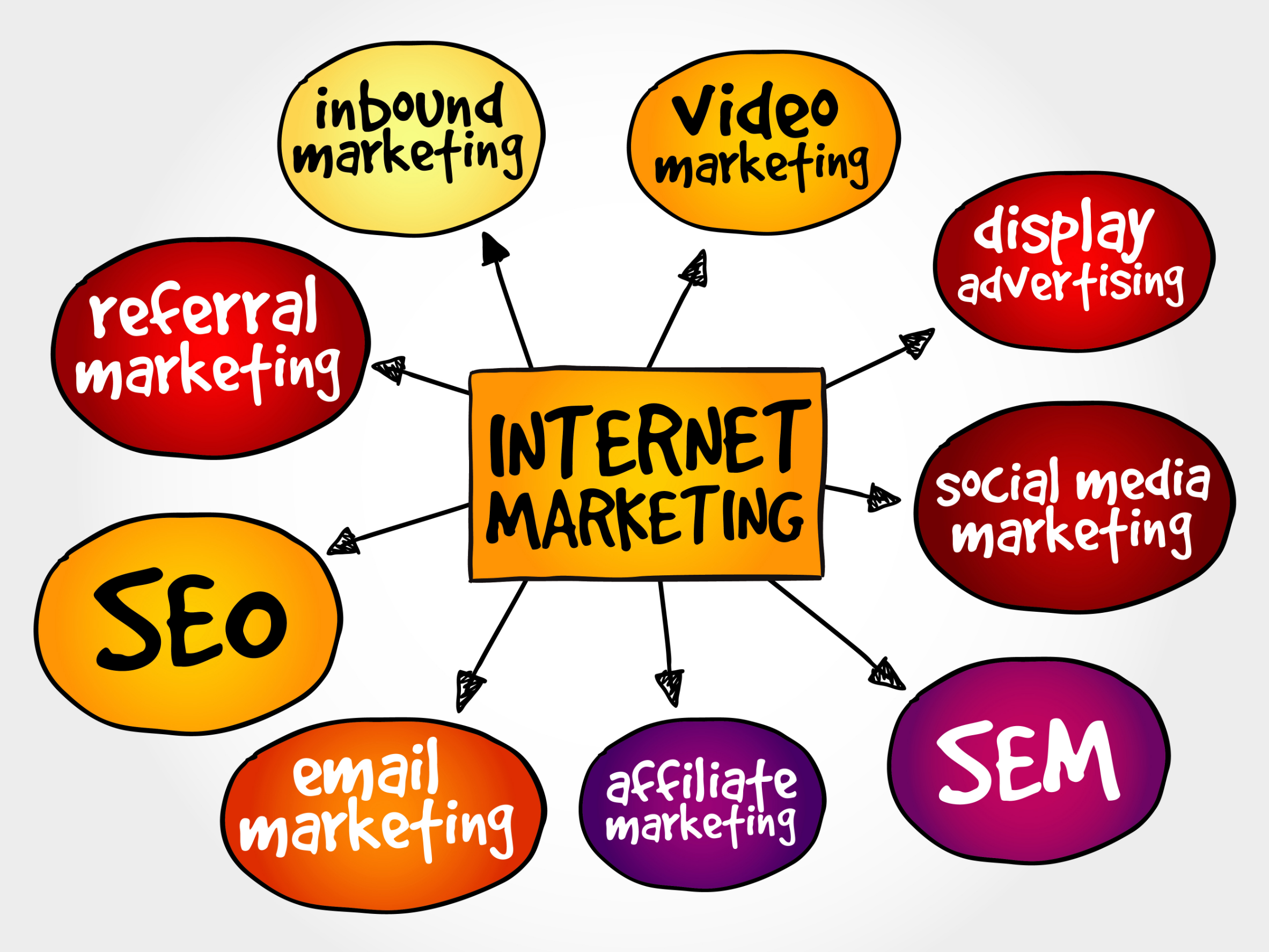 How To Promote Affiliate Products
Promoting affiliate products can be a great way to make significant income for your online business, but to make sure you're successful, quality content is key.
One effective and fun way to promote your products is through YouTube videos.
Not only do they provide an entertaining format for viewers to learn more about the product, but having multiple videos ties into other content marketing initiatives and promotes further the reach of your product in various channels.
For those less inclined towards video-making, there's always email marketing as an option – targeting quality leads with quality content (specifically featuring your affiliate products) are surefire ways to get conversions.
Whichever path you choose, quality is at the core of a successful promotion strategy for any affiliate product.
Using Social Media Platforms
With social media becoming so prevalent in our everyday lives, it's no wonder more and more people are turning to social media platforms to capitalize on the opportunity for more visibility and income.
Social media influencers have done this by demonstrating their credibility and forming relationships with an engaged audience with a youtube video, TicTok, Instagram, or Facebook page.
Not only can social media influencers receive recognition in the form of likes and shares, but social media networks also offer some great ways to monetize, such as affiliate income.
So if you're ready to start making social media work for you, look no further; it might just be the ticket to bigger business success!
Create a Youtube Channel
Starting a youtube channel can be a great way to get more eyeballs on your product or message.
Whether you're hoping to direct more traffic to your website, create more awareness for your brand, or generate more sales from your youtube videos, having an official youtube channel is key.
It's easy to set up and there are plenty of tips and tricks on how to make it stand out from the crowd.
You can also use youtube videos as part of paid campaigns – such as those done on other platforms like Instagram or Twitter – for maximum reach.
There are so many possibilities when it comes to a youtube video – from reviews, tutorials and demonstrations to interviews, Q&As, and more.
You could even use youtube as a platform for announcing new products or just sharing content related to your industry.
By creating engaging youtube videos that create a personal connection between you and your customers, you will be sure to bring in more sales and grow your business!
Your Marketing Efforts
Working on marketing efforts can sometimes be discouraging, but it doesn't have to be!
Take the time to research your target market and design a marketing campaign that's tailored to their needs.
Create an eye-catching website, social media posts, and even a unique affiliate link.
Doing this will help you drive sales quickly and efficiently – so stay focused, take your time, and you'll be seeing the results of your marketing efforts soon!
Leverage Affiliate Promotions
Leverage affiliate promotions to add an extra boost to your sales.
Joining an affiliate network is a great way to generate more income without pouring large amounts of time and money into paid media campaigns or pay-per-click advertising.
You can also use affiliate marketing to test different offers, which will provide valuable insights into what types of products sell best with your audience while simultaneously giving a financial reward.
If you consider yourself a savvy marketer and are looking for an efficient way to increase the bottom line, investing in affiliate promotions is the best way to go.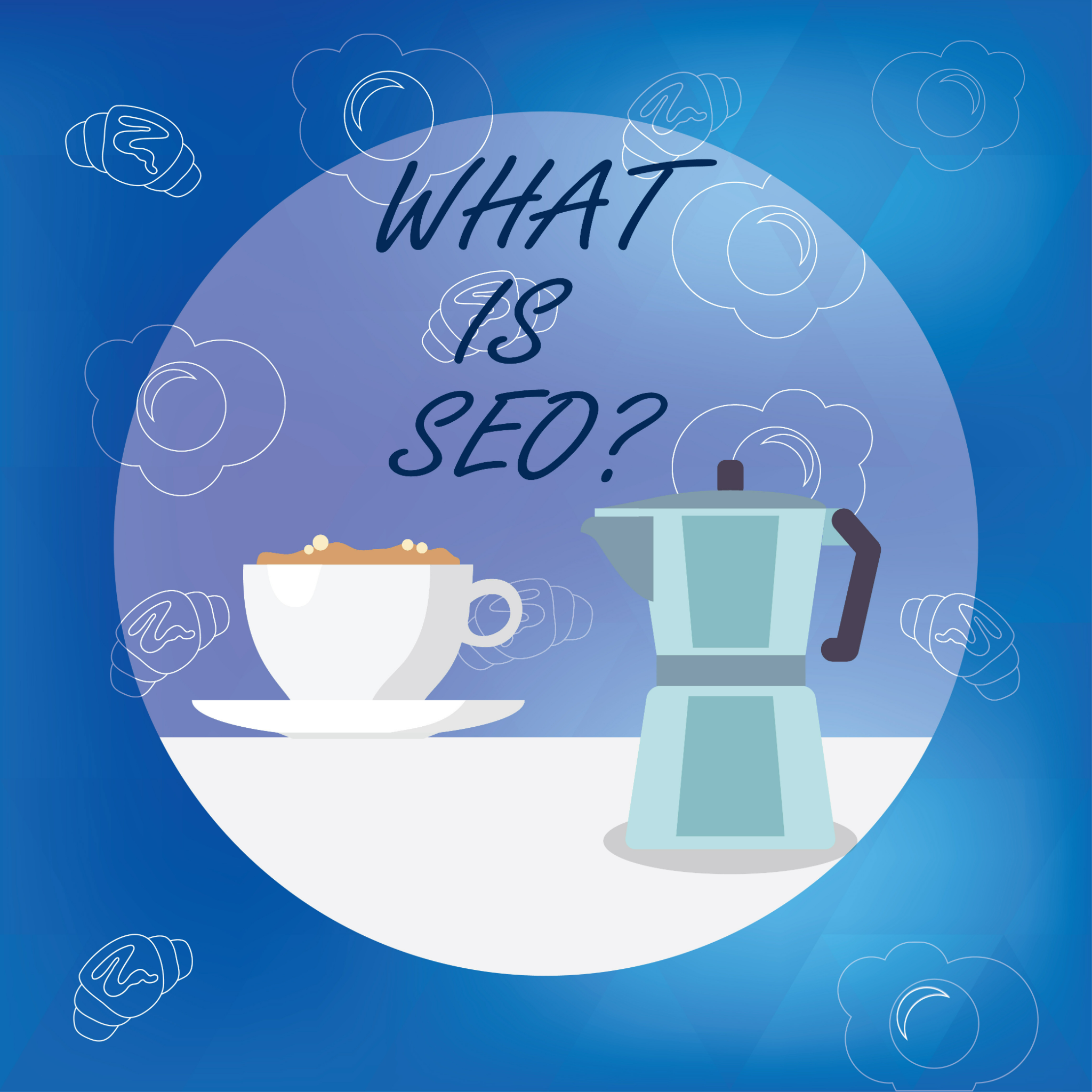 What is Search Engine Optimization
Search Engine Optimization (SEO) is an essential tool many affiliate marketers use to maximize the success of their affiliate website.
Although it can sound intimidating, SEO isn't as scary as it may seem and can have many beneficial effects on your website.
Through SEO practices like proper title tags, meta-descriptions, and effective blog post keywording – you can influence where your site appears in a Google search.
Plus, you can use programs like Google Analytics to track which keywords are bringing more traffic to your site, which allows for precise insights into its ranking among others.
There's no secret formula for SEO greatness, but with a little dedication and research, you'll learn to master it in no time!
Boost Sales With PPC Campaigns
If you want to make more money and boost your sales, pay-per-click campaigns are the way to go.
PPC gives you direct access to your target customer demographic, allowing you to make more conversions quicker than with other forms of online marketing.
It's easy to set up a pay-per-click campaign and can pay off big time – within days you could start seeing an increase in sales from one simple ad.
Additionally, combining pay-per-click with other affiliate marketing strategies, such as content marketing or social media marketing can make an even bigger impact on your overall profits and increase your affiliate sales.
Why not give yourself a pay raise today by giving PPC campaigns a try!
What Makes a Successful Affiliate Marketing Business
To succeed in affiliate marketing, you need the right combination of creativity, commitment, and relationships.
Affiliate marketers must be proactive about building a website or blog that drives traffic, for example by creating unique content tailored to potential customers and utilizing effective search engine optimization (SEO) strategies.
Additionally, successful affiliate programs are optimized and tracked on a consistent basis to maximize revenue, while also getting integrated into an overall business strategy.
Last but not least, a successful affiliate marketing business requires strong relationships; much more than just having someone to sell products on behalf of.
It involves forming mutually beneficial partnerships with experienced affiliates who have established their own customer base, as well as cultivating quality relationships with the brands who you'll ultimately be representing.
The more traffic you can drive to your site, the more sales you will make.
How Do Affiliate Marketers Get Started
For affiliate marketers just starting out, there are a few tried-and-true methods to kickstart your business.
Joining an affiliate marketing program is a great way to make connections with industry partners and find the right coupon sites to get started.
Established affiliate marketers can even provide invaluable guidance and advice in order to avoid common obstacles.
Another great tip is to keep track of industry trends and stay on top of potential new affiliate partners – that way, you'll be ready when the opportunity presents itself!
So if you're ready to jump into affiliate marketing, finding the right program and staying informed is the best way to get started.

Start Your Own Affiliate Program
Have you been dreaming of creating your own affiliate program but are not sure where to start?
Don't worry – a standard affiliate marketing structure is relatively easy to set up!
Whether you have a digital product or a physical product, creating an affiliate system takes no time at all.
Provide your affiliates with promotional material and commissions for each successful referral. The more incentives you offer, the more customers your business will attract.
And with that, watch your profits soar! So get started today and make all your affiliate dreams come true.
Promoting Your Own Products
When creating a product, one of the first steps should be to figure out how you will promote it.
One way to do this is to secure the first few affiliates that you know will bring the most ROI.
This could include influencers or other industry leaders who already have an established following that might be interested in what you have to offer.
Additionally, potential affiliates are everywhere; think outside the box when it comes to who may be interested in your product.
And finally, consider hiring affiliates if necessary — it's worth having dedicated people make sure your messages are reaching as many people as possible!
Track Sales
If you're trying to keep track of your sales, it pays to take inventory of your most loyal affiliates and examine the revenue they are bringing in.
This is a great way to encourage affiliates – to recognize that their hard work is contributing to your bottom line.
Tracking sales doesn't have to be a chore; understanding how much money is being generated by your most loyal customers can actually be an exciting venture.
Understanding where the most revenue is being generated can open up significant opportunities for growth and success.
How Much to Pay Per Sale
When it comes to how much a merchant needs to pay per sale, the answer isn't always straightforward.
After all, there are a variety of different factors that can affect the amount someone pays for their products!
For physical products, the vast majority of merchants use a tiered commission rate system where a merchant pays out an increasingly larger percentage of their profits as the cost of their product increases.
However, there are other merchant models out there too like subscription services and things with variable costs involved throughout the lifecycle.
Regardless of what type of merchant your business is, be sure you're paying attention to the details to make sure you don't run up unnecessary costs!
Final Thoughts
There are so many ways to make money with your online business. Start by doing some research and learn about ways that you are interested in.
Pick a topic that you will stick with for more than a few months. You can also expand your topic later, but the most important thing is to start.
You may not hit a home run, but as you work your business you will learn a lot. What you learn may lead you to other ideas or areas you want to focus on.
But you must start somewhere.