Fast Money Club – An Old Scam With A New Name?
We are all searching for ways to supplement or replace our income. Unfortunately, there are some out there that seek to do the same in what some consider to be in questionable ways. Is Fast Money Club one of those?
We will discuss what it is, how does it work, and of course if it is legit or just another scam.
Name: Fast Cash Club
Website: fastcashclub.com
Price: $37 ++
Guarantee: 60-Day money back guarantee
Creator: John Harris
I have included some of my affiliate links in this review to allow you to get more information or to purchase the products.
Introduction
I don't know about you, but I enjoy watching some sales videos for different business opportunities. Some can be very informative where I learn something, some are a complete waste of time, and others are there to provide entertainment and make me laugh.
It amazes me how some people can come up with great ideas and others attempt to prey on those who are unfortunate enough to get sucked into their trap.
What Is The Fast Money Club
The first thing that the sales video does is congratulate you for landing on the world's first ever drag and drop ecom profit system. It goes into how this can change your life forever and how ordinary people are making thousands of dollars every day.
Sounds like nothing new so far, just like all the rest!
Now the amazing claims start: make $2,000 a day and if you're lucky enough I'm going to show you how…
Was that scripted testimonial I just saw a paid reviewer from Fiverr? What about the second paid scripted testimonial that claimed to make thousands using the system? The third testimonial is a paid actor from another recent review I wrote, see if you can figure out which other product he made thousands with. Are their no unpaid people in this video at all?
A big turnoff for me is having to listen to someone tells me that their system is real and not like one of the fake ones out there. Yes, all the systems are real, but some are just real garbage. At least John covers the basics and gives you a place to start from.
Signs of a Scam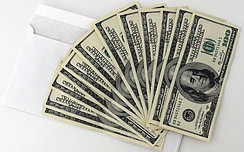 The sales video has all the telltale signs of a scam
How it's their mission to help you succeed
Make enough to buy this fancy sports car
Look at my mansion
Continually flashes cash and talks about how much you can make using their system
The all too popular story of how this idea changed his life and he was able to escape poverty and make millions.
So, if you want to be one of the 20 lucky new members that John will accept, you better hurry!
I wonder if John used the same writer for his video as some others? They have been several lately that tell you to lock your door and tell others to leave you alone so that you will not be disturbed while you are watching their very secretive video. Also, John uses many of the same images as the other videos…hmmm, nothing truly original here?
How Does The Fast Money Club Work
The Fast Money Club teaches you how to set up and run a Shopify store. Now there are people making a living with Shopify and this program will teach you the basics, but I don't believe you will learn enough here to make the kind of money they claim. But it is a start.
What do you get for your $37?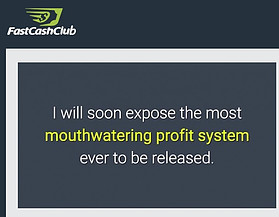 You will receive four PDF manuals
Shopify Secrets – Main Guide: This is a 78-page eBook that covers some basics on ecommerce, setting up Shopify, and making your Shopify store a success.
Shopify Secrets – They don't want you to know. This 15-page eBook discussing some advantages to using a Shopify store and more of the basics of ecommerce.
Shopify Secrets – Cheat Sheet? This 4-page guide (includes 2 cover pages) provides 10 basic tips on ecommerce that you may have seen on a thousand different sites.
Check List – this 5-page manual (really 2 pages) is a 7-item checklist of thing to thing about when running an online business. Try not to be to disappointed if you have seen these on the same thousand sites as number 3.
Support is available through email only from what I could find.
Upsells
Don't worry, after you spend your $37 you will be given the opportunity for two upsells.
The Gold package for $97, which helps you sell five times faster
The traffic and drop shipping boosters are $297
Is Fast Money Club A Scam Or Legit
Fast Money Club is not a scam since it does provide some basic information on ecommerce and Shopify, but I would not recommend it. I wonder if most, if not all the information is available on Shopify's resource page?
I don't believe with the information provided, you would make the amounts of money they claim. Is it possible to earn $2,000 a day as easy as they say? I doubt it, but with enough work and knowledge, anything is possible.
There is also a question of who John Harris is or if he really even exists. After only being able to watch three quarters of the sales video, I started researching this opportunity. The testimonials are paid spokespeople, the voice in the sales video is also probably paid, the photo of John looks like a stock photo that I have seen, but only 90% sure. I would look further into it, but not really worth the time at this point.
The video was a hyped-up failed attempt to get my attention other than to write this review and recommend that you avoid Fast Cash Club.
Conclusion/Recommendation
I have no problem with someone trying to make an honest income online, actually I very much support the idea. It's when you are providing no real value, that I have a problem with.
There are just too many questions as to the legitimacy of this opportunity that I cannot recommend it. For me, the only saving grace about Fast Cash Club is that it is offered through Clickbank and has a 60-day refund guarantee.
There are a few good places to learn about ecommerce. Learn to create your own website and start your own online business from a legit site, see my where I started learning for FREE.
This is my most recommended opportunity.
Please leave your comments or questions below and thank you for reading,
Jim