Thank you for visiting howtoditchthejob.com
Who is Jim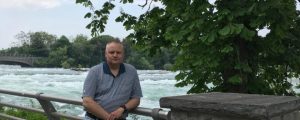 After finishing High School, like a lot of kids without a plan, I enlisted in the army. Which was not a bad decision since I spent a couple of years in Germany. The army did teach me the value of teamwork, hard work, and dedication.
I have always had this drive to do something, but couldn't figure it out. There were times when I came close. I bought things and sold them at flea markets or on eBay. But this required a lot of inventory and it took time to find things at a good price that I could sell and make some money on.
I started investing in real estate, bought and sold a couple of places. Made a little, but it was hard work, especially since I did a lot of the work myself trying to cut costs. Not really the best way to do things. It works great for some people, but I wanted to be too hands-on.
I have tried my hand at several jobs, but the problem is, they really never paid me enough. My most recent job is in the oil and gas industry. The pay and benefits are good, but the schedule is terrible. It is a 12-hour swing shift. Work a few days from 6 am to 6 pm, then take a couple off, work a few nights 6 pm to 6 am, couple off, then repeat over and over and over again.
WHY I WANT TO HELP PEOPLE
I got tired of working for others that never really appreciated the value of people. Some employers were better than others, but I never felt too secure in my job. Three times I was involved with companies that went through some major downsizing. One company I was there a little over two years and they let 25% of the company go in one day without any notice. How's that for gratitude!
It's hard enough to find a good-paying job, let alone keep it. The way business was done in the past is not the way it will be done in the future. Yes, there will still be manufacturing jobs and needs for qualified tradesmen like electricians, mechanics, and so on. But the economy has changed and I want to help others change with it.
I enjoy helping others, but a lot of times that didn't pay. The nice thing about the Internet is that it does pay. If I help you achieve what you want out of life, this will help me achieve what I want.
Purpose of How to Ditch the Job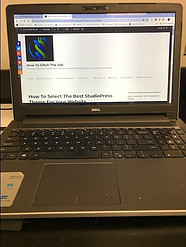 I will provide information, resources, and opportunities for you to get out of the daily grind that we call a job. If you want to get paid for what you're really worth, you need to start developing a real source of income. That's what I am doing.
The main focus of How to Ditch the Job is to help you build a part-time or full-time passive income using internet marketing. Whether you use affiliate programs, sell your own product, or have a business and looking to increase your income.
Online is a great way to earn while you learn. I enjoy creating something and watching it grow.
Come along on my journey and together we can learn to finally find joy and happiness in life with financial freedom.
All the best,
Jim
Jim@howtoditchthejob.com