If you have just started building your own website, or maybe you've been running a domain for years but these Google updates keep changing the game.
Whatever brings you to this article, you're probably wondering about responsive display ads. 
What are they? And more importantly, are they good or not? 
What Are Responsive Display Ads? 
Google is constantly updating the ways that ads work online, and a responsive display ad is one that is able to work through advertisers' content combined with an AI learning algorithm. 
The responsive display ad came about by combining two already existing (and incredibly helpful) ad formats: responsive search ads and smart display ads.
Responsive Search Ad
A responsive search allows you to control the format and color of your ads, as well as have feed support and track impressions.
Along with Google AdWords Editor support, you were able to have a lot more control over what your ads looked like on your page. 
Smart Display Ads
On the other hand, smart display ads had a great multifaceted support feature, along with asset reporting and displaying great combinations of content and ads.
This format was great if you wanted more detailed information about your statistics. 
Responsive Display Ads
Combining these two formats together gets you an intuitive and intelligent display ad that is great for advertisers to make use of. 
Responsive display ads work the same way as Google's default responsive search format but are able to use assets that include pictures, as well as text.
Google can create display ads for apps, websites, YouTube, and Gmail, as well as being able to use these adverts in display campaigns. How good is that? Multifaceted advertising that is all run through Google. 
Why Is It Responsive?
The reason that Google is moving towards responsive display ads is because of how much we're all using the internet and various devices every day, the need growing exponentially over the last few years. 
Advertising is incredibly important, but also super difficult to get ahead of because businesses can't guarantee that every demographic will use the same kind of device.
Audience demographics are difficult to measure, and key to getting right. 
Different audiences want to see different things from ads and to ensure that they receive the ad with clarity, you need to use responsive ads.
These can organize the information according to the device that it's showing on, and use all of the space that it can to make sure every element is being utilized. 
That's right: responsive ads ensure that the size of the ad and the copy (the words being shown) are automatically adjusted to fit the device and screen size that they're being viewed on.
This is why they're so important for display ad campaigns to be successful. 
How Do You Set Up Responsive Display Ads
To start with, you'll need to make sure that you already have a Google ads account before you start your new campaign, as it does cost money to set these ads up. 
Once you're in credit, you can select a new campaign. 
Here just follow these steps and you'll be on your way to setting up a responsive display ad campaign. 
Select "Website Traffic" 
Click "Display" 
Choose "Standard Display Campaign" 
Type In Your Company's Website Address
Once you've done all of that, you'll be met with an interface.
The left will consist of the required information, like what headlines you want and any images/logos (make sure they're high-res, a description, and your business name. 
On the right, you'll see a preview of your ad as it currently appears. As you enter more information, the ad will change.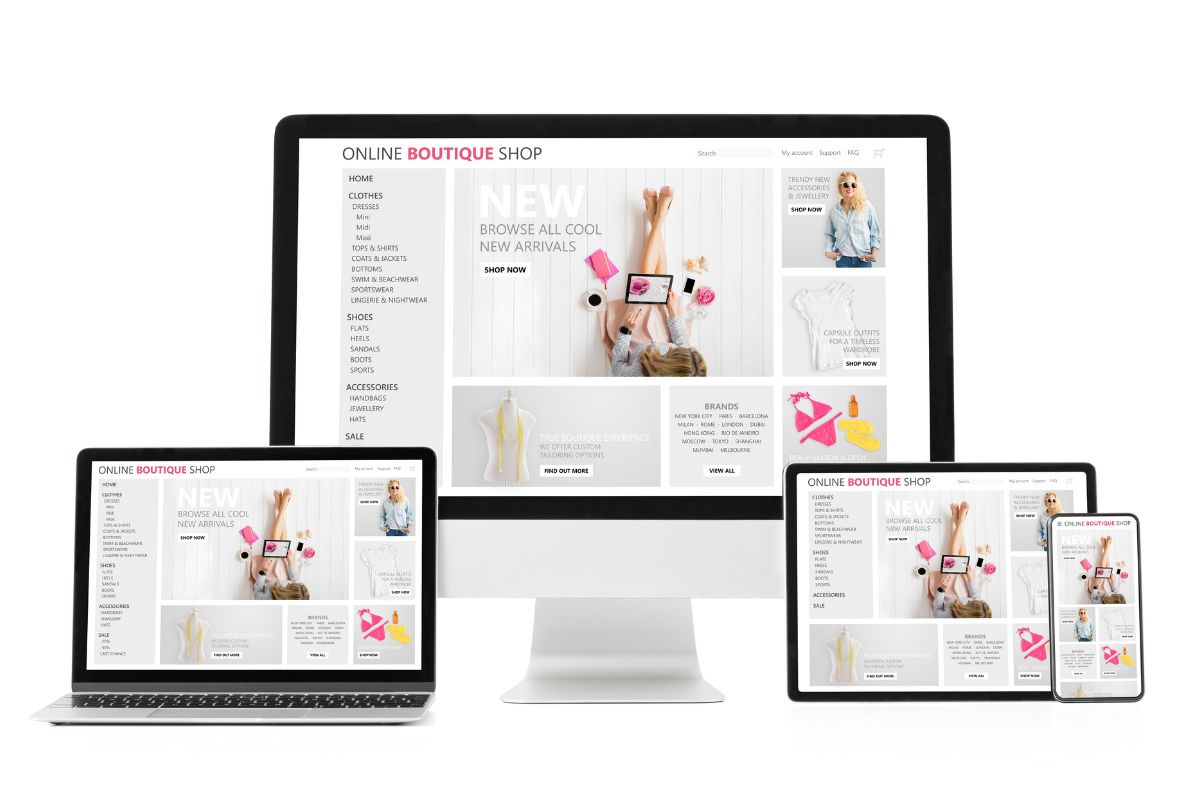 Graphics/Logs
You will need to provide high-resolution images, at least 1 landscape image, and 1 square.
If you upload multiple of these types of images, Google will then let you know which one performs best once the campaign is up and running. 
Headlines
Write as many great headlines as you can, you want to reach as many people as you can, and variety is the way to go. 
Description
Here you'll want to use this space to convey your USP and sell people on why they could come to your website. Focus on tone and being succinct. 
Company Name
This one speaks for itself, but just know that you have 25 characters to write your company name in this box. 
What Are The Advantages
We've talked a lot about how responsive display ads are great for your business and how they can improve your traffic, but what are the actual advantages of using responsive display ads? 
Optimization
Google has a lot of tools at its disposal to create ads for users based on their searches and the ways that they engage with content.
Using RDS helps the search engine optimize your ads by using a different combination of the assets you have provided to see which ones work the best. This is why including multiple assets is so important.
Broader Reach
Because these ads can automatically adjust themselves depending on the available space and the device it's being shown on, this means that these ads can be successfully and clearly shown to potential audiences, no matter how they use the internet.
You'll reach people through banner ads, moving text ads, to side bad ads – any that work. 
Use Of Videos
The best thing about RDAs is that you can use them to display videos as well, a format proven to be incredibly effective. 
Save Time
Finally, you save so much time when using RDAs because you don't need to individually create each different format of the advert. 
Final Thoughts
If you're looking to start a new ad campaign to improve your website or advertise your business better, then you need to gather your assets and create some responsive display ads, because these are sure to help you reach more people.