What Is Kindle Money Mastery 2.0 – Does It Work?
Looking to make some extra money online? Have you ever thought about writing or publishing your own book? Need a step-by-step process to learn how to do this? Then Kindle Money Mastery 2.0 may be for you.
Let's take a look at what K Money Mastery 2.0 is, how it works, what I like and do not like about it. Then you can decide if this is right for you.
Name: (Kindle) K Money Mastery 2.0
Website: kmoneymastery.com
Price: $97
Guarantee: 30-Day money back guarantee
Creator: Stefan James Pylarinos
I have included some of my affiliate links in this review to allow you to get more information or to purchase the products.
Intro
There are a number of ways to make money online and one of the quickest and easiest is to publish your own e-books. Producing an e-book is easy if you are passionate about something. This could be a simple "how to" or other information that you want to share with people.
Writing a Kindle book can be easy and fun. You can do it yourself or work with someone else to write it for you.
When you start writing your first e-book, pick something that you are passionate about and will solve a problem, help others understand, teach, or get others to think. There is no limit on what you can write about. If you are interested in something, there are others that will be too. Do some research and make sure there are enough people interested in the topic before you write.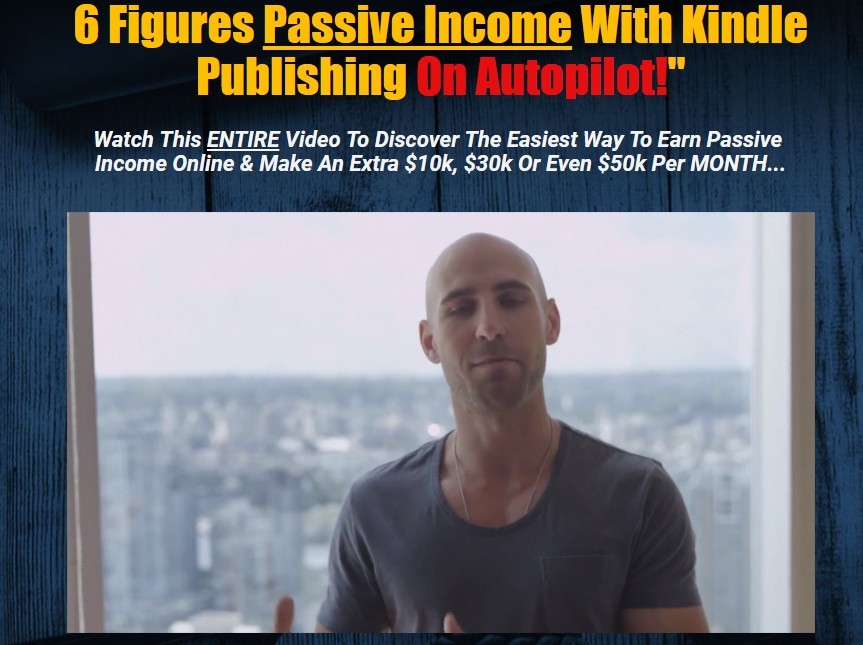 (Click the picture to watch the video)
What Is K Money Mastery 2.0
K Money Mastery 2.0 is a step-by-step process that will teach you how to write, publish, and so much more. It is a comprehensive guide which includes:
Over 30 in-depth videos
Downloadable worksheets and lesson summaries
Stephan's personal list of tools and resources
What Does K Money Mastery 2.0 Teach Me
K Money Mastery 2.0 is broken down into 21 lessons:
Lesson 1: Finding A Profitable Niche
Lesson 2: Keyword Research
Lesson 3: Creating A Title That Sells
Lesson 4: Design A Cover That Sells
Lesson 5: Kindle Book Creation
Lesson 6: Preparing Your Book For Publishing
Lesson 7: Creating A KDP Account
Lesson 8: Publishing Your Book On Kindle
Lesson 9: Viewing Your Kindle Book
Lesson 10: Getting Amazon Reviews
Lesson 11: Marketing Your Book On KDP Select
Lesson 12: Using Twitter & Facebook To Promote Your Book
Lesson 13: Additional Book Promotion Strategies
Lesson 14: Boosting Your Amazon Keyword Rankings
Lesson 15: Setting Up Your Amazon Author Central Account
Lesson 16: Monetizing Your Kindle Book
Lesson 17: Creating A Series Of Books & Monetizing The Back-End
Lesson 18: Dealing With Negative Reviews
Lesson 19: Scaling Up Your Kindle Books And Making More Money
Lesson 20: How To Make Your Books Profitable Long-Term
Lesson 21: How To Track, Manage & Optimize Your Kindle Books
K Money Bonuses
Currently K Money comes with seven bonus lessons:
BONUS 2: Goal Setting For Kindle Publishing
BONUS 3: Kindle Publishing Mindset & Philosophy For Success
BONUS 4: Kindle Publishing Ritual For Scaling Up
BONUS 5: Non-US Tax Requirements
BONUS 6: Creating A Corporation Or LLC For Your Kindle Business
BONUS 7: Accounting Basics For Your Kindle Business

What I Like About K Money Mastery 2.0
This is a comprehensive step-by-step program
The 21 lessons cover all the basics to get you started
You will be given an assignment after each lesson
K Money Mastery started in 2013 and is still going strong
30-Day money back guarantee through ClickBank
The course is only $97!
What I Do Not Like
As with many online products, there will be upsells. You will need to decide if they can help your online business or not.
It will take time to go through the training and learn the techniques
I have not gone through all the material, but in some reviews, I read, there were concerns of some outdated information. I have not seen anything yet that was not useful, but wanted to mention it since it was in at least two comments I saw.
Are There Upsells
You will be offered three products upsells when you purchase K Money Mastery 2.0. All three are not expensive and you may want to consider them to help jump start your business. The main one is called "Full Disclosure". This gives you access to an exclusive member are where there are over 100 training videos and so much more for $47 a month.
Whether you purchase any of the upsells or not is up to you, but I would recommend at least trying the Full Disclosure for a month. If you don't think it will help, then cancel after the first month, but I think you will like what's there.
Full Disclosure will also give you access to a special Facebook group that can help you with your online business. It is a community where you can discuss ideas or get questions answered. It is important to join a group such as this, whether it is this one or another. Having support from like-minded entrepreneurs will be important to your success.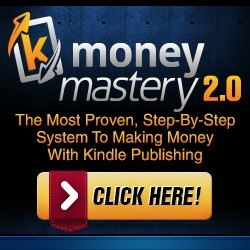 Is K Money Mastery 2.0 A Scam Or Legit
There is no doubt in my mind, K Money Mastery 2.0 is a Legit training program that can help you make money online. This is not a get-rich-quick scheme, it is a legit business. You will need to spend time learning how to create your online business.
Just remember, like any business, the more effort you put into it, the better your chance of success will be.
Conclusion/Recommendation
I have reviewed a number of products that promise huge unrealistic earnings. This is one product that I believe is worth the small investment and you can actually use to make the cost back. How long it takes will be up to you.
This can be a nice addition to my most recommended opportunity or as a standalone online business. How you use the information will be completely up to you.
To learn to create your own website and start your own online business,see my where I started learning for FREE.
Please leave your comments or questions below and thank you for reading,
Jim