Every business wants to improve its chances of success and profit.
Fine-tuning a digital marketing strategy is one of the most effective ways to do this.
If you haven't already used them, Google Ads may be one of the best tools at your disposal.
Keep reading to learn how Google Ads can help you take your business to new heights. 
What Are Google Ads?
Google Ads is a form of online advertising developed by Google.
With Google Ads, you'll be able to make online advertisements that are able to reach the exact audience you want.
These adverts will appear in search results on Google, usually at the very top of a search results page. 
However, there are two sections of Google ads – one section sits above the organic results, and the other is at the bottom of the results page.
In other words, Google paid ads are at the top of the page, and organic results are at the bottom. 
How Google Ads Works 
Want to learn more about Google ads? Let's take a closer look at how Google ads work. 
Google Ads essentially works on an auction-style system.
This auction takes place every time someone performs a keyword search on the search engine.
For example, if a business or advertisement wants to win the Google Ads auction, it'll need to optimize its quality score and its bid amount.
If you have a higher quality core and bid amount, you'll be more likely to get a good spot for your ad.
There are several factors that influence a quality score, including: 
Historical account performance 
How relevant your ad is to its landing page
How relevant your Google keyword is to your ad group
The relevance of your ad to the search query 
Having a high-quality score can be beneficial in a number of ways, including: 
More Exposure: If you have a higher-quality score, your ads will show up more frequently on Google and have better positions on the SERP. This means you'll be more likely to receive more clicks on your ads and get those all-important conversions without needing to increase your bid with Google. 
Less Expenditure: If you have a high-Quality Score, Google will reward you by reducing the cost per click (CPC). This improves your overall ROI, which is great for business! 
Google Ads is a great digital marketing tool for any business looking to increase its exposure and generate bigger profits.
With Google Ads, you'll have a higher chance of getting meaningful ad copy to the right target audience, and it's all relatively simple to do. 
It's important to note that with Google Ads, you'll only be paying for measurable results, such as business calls and clicks.
In other words, you can think of Google Ads as a pay-per-click (PPC) campaign.
You'll have plenty of control over your Google Ads, and you'll be able to set monthly spending caps that Google is obliged to follow.
You can even choose whether to make your audience local or global, but be prepared to spend a little more for the latter. 
You'll just need to tell Google what your main goals are before you launch into Google Ads.
Usually, you'll pick between three goals, including: 
Increasing the number of calls to your business 
Guiding more people to your landing page
Diverting more visitors to your online store
Once you've established these goals and determined whether your audience is going to be local or global, you'll use images and short sentences to advise Google on what makes your business stand out from the crowd.
Google then uses this information to create your ad copy.
Then, set your budget, and Google will offer you a prediction of your campaign's success, and take it to live. 
Different Types Of Google Ads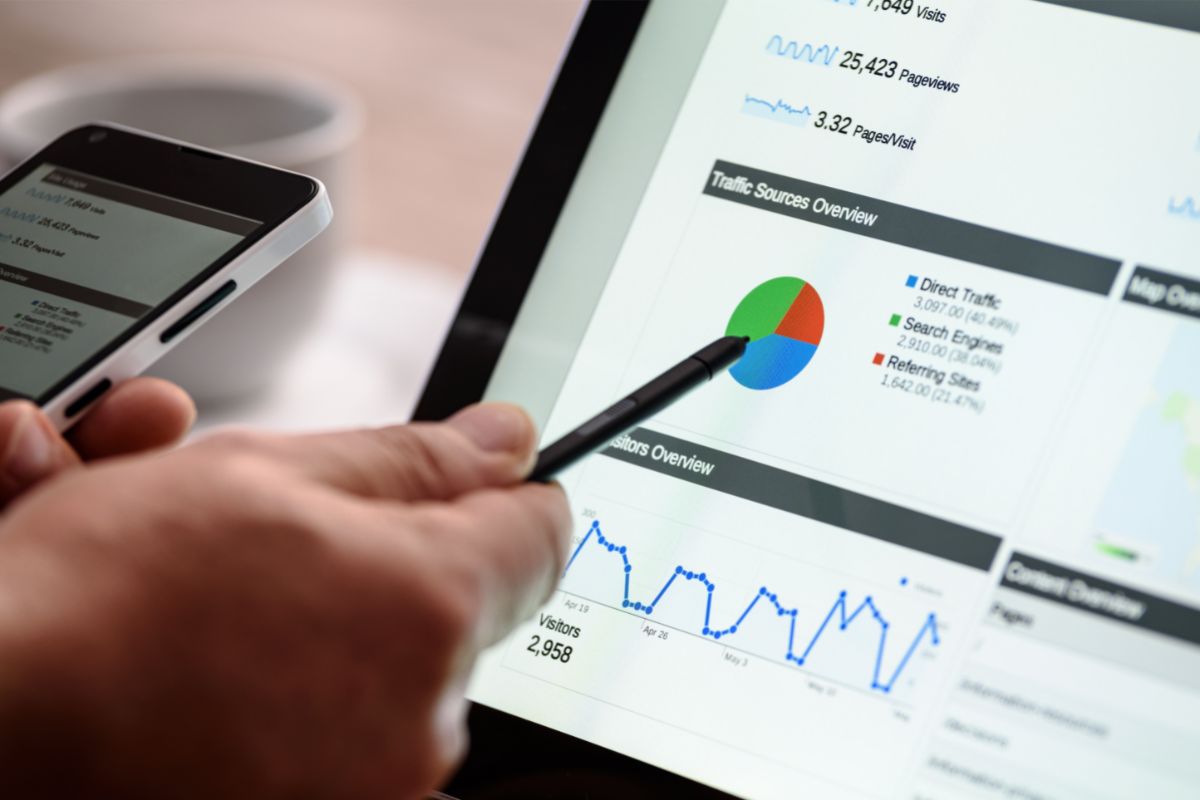 There are several types of Google Ads to choose from, including: 
App Campaigns: Your ad will be displayed on Google, Google Play, YouTube, AdMob, Google Display Network, Google Discover, and more. 
Video Campaigns: You can be promoted via a video ad on YouTube and other display network properties. 
Display Network Campaigns: You can get your visual ads to the forefront using products in Gmail, YouTube, and more. 
Search Network Campaigns: Your ad can show up on Google Search, Maps, and other Google Search partners. When users search for any related keyword on any of these sites, your ad will be displayed. 
Shopping Campaigns: With shopping campaigns, Google will determine how and where to place your ad in Google Shopping using your store's product data. 
The Benefits Of Using Google Ads For Business
With so many options at your fingertips, it's easy to see how Google Ads can help catapult your business toward success.
Here are just a few ways Google Ads can help your business: 
High ROI: By tracking and testing your campaigns with Google Ads, you can shift your investment to the most profitable areas, which gives you a greater chance of yielding a high return on investment. This isn't always possible with other strategies. 
Increases Customers and Leads: Google Ads can help you increase your leads and customers by letting you focus on targeting people who are looking for your service or product. When you can refine your searches in this way, you can increase leads and customers. 
Transparent Results: You'll be able to analyze and track the success of your campaign with ease. Thanks to this transparency, you'll better understand how your business is performing. 
Learn More About Your Market: Google Ads collects information about customer habits, and this valuable data lets you learn more about your market, including how to effectively target them. 
Access to High Traffic Sources: If you advertise with Google, you'll have access to one of the most abundant traffic sources on the web. This means there are plenty of potential visitors and leads at your fingertips if your ad is successful. 
The Bottom Line  
If you haven't already used Google Ads for your business – why not?
If you're not already using it, Google Ads is a wealth of untapped potential that can help your business achieve its goals for a relatively small investment.
There's so much to gain from such a simple act, so why not give it a go?
Google ads are a great way to boost your income, especially when combined with affiliate marketing.
To get started or learn more about affiliate marketing, read: How Does Wealthy Affiliate Really Work