While trying to find a viable source of income, lots of people stumble upon affiliate marketing ideas.
After doing some basic research, you must have wondered, is affiliate marketing hard?
But I'm afraid that the answer is not a simple yes or no. In this article, I will try to give you the answer in the simplest way possible. Let's get started.
Is Affiliate Marketing Hard to Do?
Once you have an overview of this earning method, you would understand that affiliate marketing is not very hard.
But the ever-increasing competition over the years has made it tough for beginners. Now, don't get scared right away.
"Where there's a will there's a way." And, the proverb is true for all offline and online income ideas including affiliate marketing.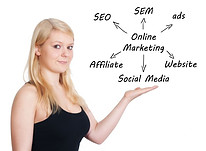 Why Is Affiliate Marketing Hard/Easy?
The beginning of the journey as an affiliate marketer is very easy and requires very little investment if you are doing all the work by yourself.
But generating income and growing the business is hard because of the competition and strict rules.
As a beginner, you won't have to spend a dime to join most of the popular affiliate programs. So, the financial losses are very minimal.
But that is not the case for those who don't have digital marketing, blogging, article writing, or SEO (Search Engine Optimization) knowledge.
Because filling up those gaps requires hiring lots of people; hence, requiring lots of money.
All profitable niches are jam-packed with industry leaders and experts. So, it is normal to think that you have no chance.
However, there is a backdoor that you can create by doing deep keyword research.
No matter how competitive a niche is, you will always find low-competitive keywords to rank and get a decent amount of traffic.
Once you have a solid number of visitors coming to your website, getting affiliate commissions through sales is not a big deal anymore.
Slowly, you can grow your website and compete against other giants without the fear of losing.
But that doesn't mean, the path is easy. It takes a lot of hard work and time to be successful in affiliate marketing.
A few years back, you could easily manipulate the search engines by doing keyword stuffing and lots of shady stuff.
The situation has changed and the algorithm is now cleverer than ever. Only those with a genuine passion for a specific niche can shine.
A Harsh Reality
Now, I am about to tell you a harsh reality about affiliate marketing. Because new learners often think that getting visitors is everything.
And getting 100 or 200 readers can earn you a good sum. But that is not the case. Let's assume, your articles are getting 200 visitors every month.
Out of 200, maybe 20 or 30 people will revisit for another article or sign up for updates.
And, 4 or 5 are possibly potential buyers; there is a big 'IF' in the word potential. As the number of visitors increases and your execution gets better, more sales are likely to occur.
Again, there is no shortcut to success, and people don't get it overnight.
Making Mistakes Are Common
Like any other skill-acquiring process, making mistakes while learning affiliate marketing is common. No marketer is made without a downfall.
Is Affiliate Marketing Hard to Learn?
Yes, it is hard to learn for those who are not good at research or finding something using search engines.
For an investigative mind, affiliate marketing can be a blessing. Indeed, some technical and soft skills are required. But finding the market gap and adding value to the online community is the key here.
There are hundreds of tutorials and blogs about doing different types of affiliate marketing.
You can choose an online mentor (whose presentation you understand easily), and get through his/her shared resources.
It is just the beginning. After that, you will get a rough idea about the industry and start following other experts.
Here, I have to admit that free resources have a downside. They seem like a maze that has an entry point but no exit.
Beginners who are having this problem should invest some money into paid courses. Those are well-organized, have lots of exercises, and an expert to guide you.
Some affiliate marketing depends heavily on creating funnels and selling digital products.
On the other hand, some products require well-researched and written articles. However, all methods need very good keyword research.
You can plan on getting visitors from organic search results or social media. And, set the battle strategy according to it.
What Are Some Ways to Make Affiliate Marketing Easier?
With the discussion so far, you have probably got an impression of affiliate marketing being very difficult.
But here, let me tell you some tips and ways to make learning and doing the work as easy as possible.
1. Focus on A Single Product or Small Niche
A common mistake among learners is losing track and start exploring multiple niches or types of products.
Managing a single product or focusing on a micro-niche, in the beginning, gives a new marketer the necessary experience to handle multiple sites.
Having too many things to chew at a time quickly dries up the budget and energy to reach the break-even point.
So, don't fall into this trap and do as experts recommend.
2. Don't Trust Traffic from One Source Only
Some people think that their article and keyword research techniques are so great that the organic visitors are enough to generate a stable source of income.
The same goes for some social media influencers who don't care about getting traffic from search engine result pages.
Both conceptions are wrong. You have to balance both because it is not wise to put all eggs in one basket.
Diversify and make your brand's presence in video sharing platforms, blogs, forums, different social media platforms, etc.
Pro Tip: Don't start managing all those platforms at the very beginning at the same time. Take some time to set up each profile and content sharing one by one.
3. Put Some Value in The Content
The main idea here is to not simply copy-paste and summarize other websites' articles into one.
Do proper research and make sure that your readers are getting new information or learning new ways of thinking from the content.
This way, you won't have to worry much about marketing heavily or get the attention of Google.
Writing a good piece of article can lead to free exposure. Lots of blog sites will refer to your article for that specific topic and you will get visitors and potential buyers.
4. Gain Authority on The Niche
By maintaining the things explained in the previous point, and you can slowly become a niche influencer and an expert.
You can interview some experts on that topic or industry who has lots of popularity.
Publish that discussion as a podcast and written form in your blog. Also, do some product testing if possible.
All those are very helpful at creating a brand value. People will trust your articles and crave more reviews.
5. Ensure Subscribers
Finally, set up easy sign-ups and lots of other tactics to gain subscribers.
They should get early access to your premium content. This way, word-to-mouth marketing will create hype about your reviews and content.
A loyal customer base is always helpful to ensure a steady flow of income.
Is Affiliate Marketing Hard – (FAQs)
Can affiliate marketing make you rich?
Think of it as a business and like other businesses, you can get rich by doing affiliate marketing. But don't assume that it is easy. The journey is long and requires hours of hard work and lots of compromises in personal life.
Who is the richest affiliate marketer?
According to the available data, Pat Flynn is one of the most successful and probably the richest affiliate marketer. Though he has lots of different income sources, the majority of them come from affiliate marketing.
How do affiliate marketers get paid?
After convincing a reader into buying a product by clicking through your affiliate link, you can earn a commission on valid sales. I say valid sale because the reader or customer may return the product and you may not earn anything.
However, it is not the case for sign-up commissions. Also, some digital products can earn you some cash as a certainty.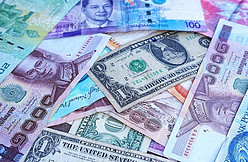 Final Thought
In short, it is all about creating a loyal audience base who loves your content and the way you add value to their lives.
You are giving the most effective and practical guides to your readers, and helping them buy the right products for free.
In return, they buy their desired items through your affiliate links earning you a good sum of affiliate commissions. So, what do you think; is affiliate marketing hard? I hope that you can see the whole picture and understand the answer.
Other Articles To Read
How Does Wealthy Affiliates Really Work?
How To Find Your Niche in Business
What is an Online Scam and How To Avoid One