What Is Retail Arbitrage?
Nowadays, the current world's economy is rapidly shifting towards online selling business because e-commerce has become one of the most lucrative platforms.
If you have ever looked into starting an e-commerce business, you must have come across the Retail Arbitrage phrase or heard of successful money-making stories of many sellers involved in retail arbitrage.
But do you know what is retail arbitrage?
It is an e-commerce business model that refers to the act of purchasing products from one marketplace at a discounted price and selling them on another marketplace (online) at a profitable price.
In the retail arbitrage process, sellers usually purchase the products directly from the original market or retailer so, no supplier or manufacturer involvement is required.
What Does Retail Arbitrage Mean?
Retail arbitrage meaning is not as complicated as this phrase seems. Retail Arbitrage means purchasing any retailing product from local retailing stores or offline marketplace to resell it to another retailer or online marketplace. Mostly, these purchasing products are available at a significant discount, and manufacturers put them on clearance stock.
What Is Retail Arbitrage & Online Arbitrage?
Sometimes people get confused between retail arbitrage and online arbitrage concepts. So, I wanted to clear the difference in here-
Typically, both concepts refer to the act of purchasing items at a lower cost to resell them at a higher price. But retail arbitrage purchasing sources are local retail shops, retail chains, yard sales, or even outlet stores.
On the contrary, online arbitrage purchasing source is online platforms of that particular product or brand.
How Does It Work?
When you involve in the retail arbitrage business, you have to search through many different marketplaces to analyze the cost of specific products and find a local store or retail chain where you can get a significant discount on purchasing clearance products. Your target is to buy any particular item at a bulk amount and resell each item at a higher price online.
For better understanding, let me explain the process with a real-time example-
Suppose your local Target store is offering discounts on particular books, and those are available at $5. So, purchase those books at their discounted price, and place them on Amazon or eBay selling list at $12. Even after cutting down the shipping fees, you can still get a fair profit margin from each sale.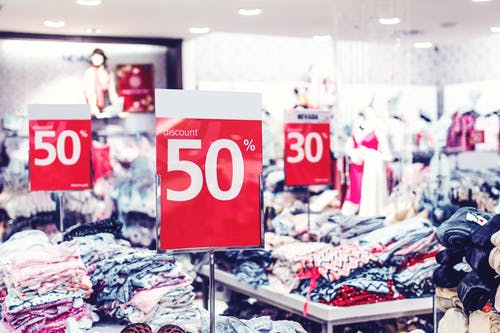 Retail Arbitrage Sourcing:
The best sourcing options are the local wholesalers, retailers, or discount chain stores. Walmart, Target, Kmart, Staples, Home Depot, Thrift Stores are some of the most familiar retail arbitrage sourcing options.
Retail Arbitrage website:
These marketplaces include Amazon, Facebook Marketplace, eBay, Walmart.com, Jet, Etsy, Craigslist, Offer Up, and Let Go are some of the most popular website platforms, which are widely used as retail arbitrage marketplaces to resell the purchased items.
Retail Arbitrage App:
There are even various scanning tools or apps available to scan the barcodes to see the exact selling rate and what you have to spend for each product. These apps help you to determine profitability before you make your investment in retail arbitrage. But among all Amazon Seller App is the best option especially, for beginners, because it allows you to see all the required details on this app free.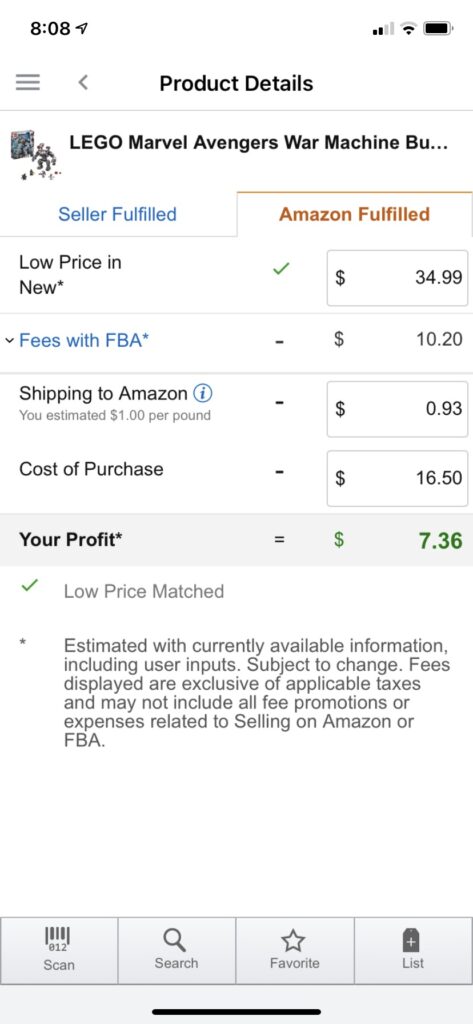 What Is Retail Arbitrage Amazon?
Although there are several options for reselling retail arbitrage products, Amazon is one of the most commonly used marketplaces for retail arbitrage. Because Amazon offers the Fulfilled By Amazon or FBA, which means after purchasing your products, directly send them to Amazon, and Amazon will take care of everything such as pick, pack, shipping, and delivering to the ultimate consumer.
Best Categories For Retail Arbitrage:
Your success in doing retail arbitrage also depends on the products or brands you are choosing so; you need to have a precise knowledge of the best product categories that are profitable for reselling online.
So, better to choose products from the Amazon best-selling product ranking, and the below chart will guide you to choose the right product category-
| | |
| --- | --- |
| Top Categories | Popularity (%) |
| Home & Kitchen Appliances | 40% |
| Sports & Outdoors Items | 21% |
| Toys & Gaming goods | 19% |
| Personal Care & Beauty products | 19% |
| Health, Household & Baby Care Items | 18% |
| Kitchen & Dining Appliances | 16% |
| Office Accessories & Supplies | 15% |
| Home, Garden Tools & Supplies | 14% |
| Pet Supplies | 13% |
How To Start Amazon Retail Arbitrage?
If you are interested in starting retail arbitrage on Amazon, follow the below explained steps precisely-
Step-1: Creating Seller Account
First, you need to create an Amazon seller account, and you can either register on an Individual or Professional seller account.
Opening an individual seller account is free, but you have to pay $0.99 for each sale as a commission. Also, this account will not allow you to sell products more than 40, and you will not be allowed to sell any item from the restricted product categories.
Signing on the Professional seller account will cost you a monthly payment of $39.99 (including additional referral & variable closing fees). But this account will let you sell more than 40 items, and you do not have to pay commission for each sale either.
Another signing option on Amazon is registering on FBA or Fulfillment by Amazon account, which is not a free service account either. But the advantage of the FBA account is that it will take care of everything on behalf of you as soon as your products reach the Amazon warehouse, such as storage, packaging, shipping, and after-sale customer service.
Step-2: Source Your Products
Retail arbitrage product sourcing is more like doing economy shopping. You have to keep a close eye on various marketplaces to find out the best deal on a particular item to resell it at a profitable pricing rate. But remember, top retailing chains like Walmart, Target are also competing with online sites like Amazon, eBay. That means the pricing will shift very frequently and competitively.
Therefore, you have to target the seasonal and occasional clearance sale events of your local stores. But make sure you are not randomly choosing a product and products are not damaged. You should also use the scanning app to determine potential profit margins. This will also let you know if you are able to sell the item on Amazon or will need approval.
Step-3: Listing Your Item
Now that you have created the seller account properly and purchased the right product after finishing a thorough market and costing analysis, it's time to enter your product on the Amazon selling list.
Step-4: Optimizing your Product Listing
Optimize your product listing by doing proper keyword analysis to find high-ranking keywords for your product, maximize product title and description to create a better search ranking.
Also, determining your competitor's position or ranking helps to point out the dos & don't you should consider. You should also put great quality images of your product and emphasize the product's key features.
Another thing you should also keep in mind that reviews of products also enhance the product's authenticity so, try to get more reviews.
Is Retail Arbitrage legal?
Retail Arbitrage is legal in the US, UK, and also, according to the US Supreme Court's order, retailers cannot stop anyone from reselling their purchased products online as long as they have acquired the products legally. Since there is no official restriction declared from Amazon yet, that means retail arbitrage on Amazon is still counted as a legal way of business.
However, make sure you are not purchasing any brand or product that is restricted in your selling region. You should always purchase products from an authorized wholesaler or retailer to avoid any legal issues.
Is Retail Arbitrage Worth Trying?
Retail arbitrage offers a quick and easy way to make profits. It is a great short-term deal for beginners since it requires little investment and no extra debt or inventory cost involved. But if you are looking for long-term business growth, you should explore other options like white labeling.
Let's have a glance at the advantages and shortcomings of Retail Arbitrage. These pointers will also help you to realize the worth of retail arbitrage worth.
| | |
| --- | --- |
| Advantages: | Shortcoming: |
| Retail arbitrage is a simple, quick, and lower-risk option for making quick profits online. Also, it requires minimum capital investment. | Sellers purchase their products in retail arbitrage, so their profit margins are limited too. |
| Sellers are selling brands or items that already have a potential market so, no need to spend money on marketing. | Since sellers usually purchase brands or products, which already have an established group of loyal customers, no matter how successful a seller they are, they cannot have similar customer groups for their reselling brand or products. |
| Using the online marketplace for selling products opens limitless opportunities for the sellers since they can reach customers beyond their location limitations. | It is like gambling on a particular item to resell that a higher pricing. But if you pick a product that is not currently in demand, most probably, you will face loss or have to sell products at a lower price. |
Final Thoughts
Before you get involved in retail arbitrage, make sure you have a clear concept of retail arbitrage and how it works or even the advantages and challenges of dealing with retail arbitrage.
Hopefully, after reading the article, now you have a clear idea of what is retail arbitrage.
Here is a PIN you can share with your friends on Pinterest: